Ok so while looking over designs I found research on it and I think this design would be a great one to do, mainly because it's already been researched I give you the Standford Torus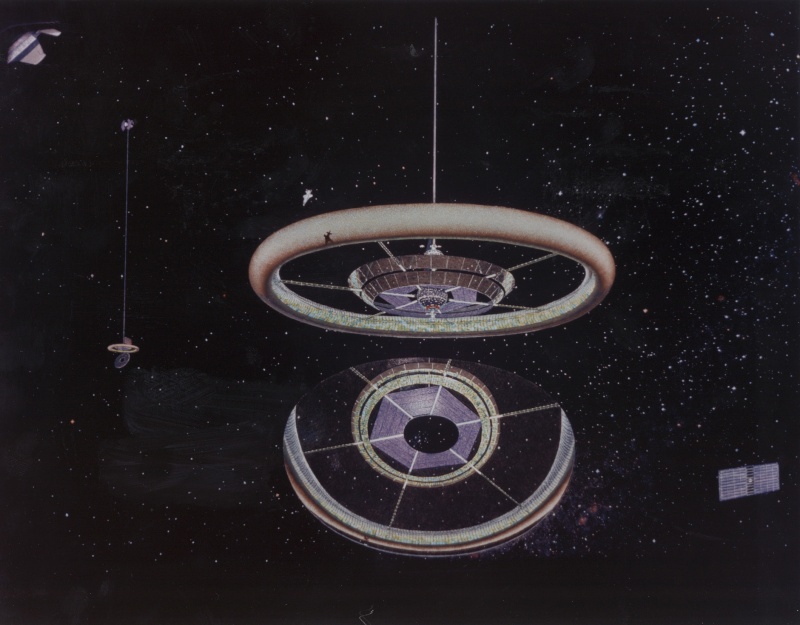 a giant ring of 1.11 mi in diameter, spinning once per minute to provide around 1 earth gravity, includes farmland, housing, and a central location which could be used as the engine room and maybe later modified to be a docking station for ships traveling from mars to earth.
the central point would have next to 0 gravity so it's not recommended for long duration stay, and it would take energy to keep the ring spinning, though by placing solar panels in the right places it wouldn't be unfeasible.
http://en.wikipedia.org/wiki/Stanford_torus
anyone else have any good ideas for the travel vessel/space station please reply with detailed reasons why.
spooky Z


_________________

"when you gaze long into an abyss the abyss also gazes into you." (Neitzsche)


---
Permissions in this forum:
You
cannot
reply to topics in this forum