Two crew members of the Titanic had been on all 3 sister ships when the met with fate:
Violet Jessop
A stewardess. She was working on the Olympic as a stewardess when it collided with a British Naval Cruiser- HMS Hawke. Luckily no one was injured in that wreck- two of the watertight compartments flooded but she was patched up and sent to Belfast for repairs.
Then on April 14,1912 she was on the titanic when it sank- again surviving that wreck.
Finally in September of 1917 The HMHS Brittanic- the third sister struck a mine in the Agean sea. She was a nurse on board at that time as this was a hospital ship- She also would survive that sinking.
A fireman or stoker from the 3 ships was John Priest- Again the same situation happened here.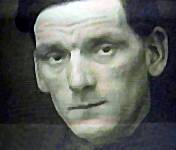 However with him he survived 5 different situations- 4 sinkings and 1 crash. He was a stoker on Olympic during the collision, Titanic and Brittanic when they sank and during World War 1 was stoker on merchant vessels- 2 of theses would sink while he was on board. Sadly after his 5th collision and 4th sinking he had to retire as those he worked with considered him to be unlucky and as a result no one wanted to serve with him.
Violet Jessop died in 1971 ant the age of 84.
John Priest died at a young age- He died at the age of 50 on pnumonia in 1937.

Titanicbuff

BONUS!





Posts

: 14


Reputation

: 0


Join date

: 2012-05-30


Age

: 37


Location

: southern Colorado



thanks for this Michael,
I enjoy the interpersonal relation ship stories
as much as i do details about the ship and the disaster

brian48

Dream Worker





Posts

: 64


Reputation

: 6


Join date

: 2010-12-28



a sad but enjoyable story, keep them coming!

_________________

"when you gaze long into an abyss the abyss also gazes into you." (Neitzsche)


---
Permissions in this forum:
You
cannot
reply to topics in this forum